As I turned on my computer, I saw that heading. Curiosity got the best of me and I clicked on the heading that would "change my life"....this is what I got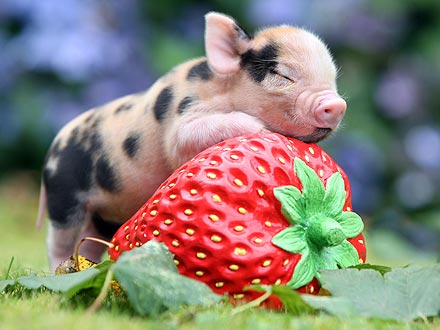 REALLY? I mean....a piglet, leaning up against a plastic strawberry is going to CHANGE MY LIFE? I must say, it is cute, it is not, however, "life changing."
If you want a "life changing" photo (or video, in this case) Click below:
These are not just random pictures. I've touched these people. I have held their hands, wiped their childrens' noses. My heart has broken for them and my prayers are constant. If you would like to help, please go to http://www.hopearising.org and read the stories of these families. Pray for God's guidance in how YOU can change YOUR life by helping OTHERS!
Blessings.